Horseback Riding - Half and Day Trips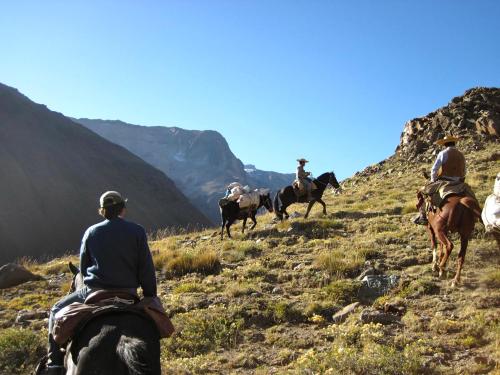 We offer horseback riding trips throughout the surrounding picturesque Andean highlands. All of our horses are very well behaved, making these rides suitable for children and adults. No previous riding experience needed.
Half Day Trip
(3-4 hours)
A gentle ride up the valley to the nearby waterfall where we will pause for a moment to relax and enjoy the scenery. A ten-meter plunge into the clear pool below is available for the brave, while others can look on while enjoying a refreshing swim.
We then head up through a beautiful Beech forest and along a ridge line with spectacular views.
Price: $48,000 CLP (USD $74) / person

Full Day Trip (6-7 hours)
We start with a ride up the valley to a panoramic viewpoint. A picnic lunch will be served while you admire nearby volcanoes, glaciers and hopefully, even an Andean condor or two. After lunch, we will head to the waterfall and continue from the half-day trip
Price: $88,000 CLP (USD $135) / person
Important Information
Minimum age is 8 years old with an accompanying adult
All riders must wear a helmet and sign a waiver
Guests are encouraged to wear long pants and closed-toe shoes and wear sunscreen
Riding requires booking at least 24 hours prior
Condor Ridge 3 Day Trip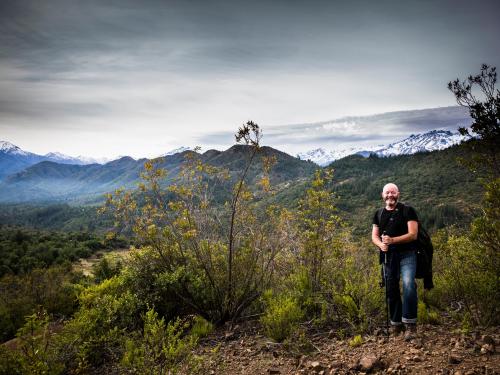 Day 1
We welcome you to the lodge with a drink of your choice, followed by a three-course dinner. Before dinner you are free to enjoy the trails and gardens of the Tumuñan Lodge property.
Day 2
After breakfast, we ride through native Chilean forest, where we are likely to find wild boar, fox, and flocks of Tricahues. This route follows a spectacular ridgeline, giving panoramic views of the Chilean Andes and the alpine terrain.
In the evening we make camp at a well-appointed private mountain refugio, complete with modern bathroom facilities. The evening will be spent enjoying a barbecue, local wines and star gazing around the camp fire.
Day 3
After a campfire breakfast we hike back towards the lodge, stopping to swim at a 35 foot-high waterfall along the way back. The brave may choose to jump from the top.
Includes
One night at the lodge
A full day of riding and half day of hiking
One night camping at the mountain refugio
Welcome drink
Two gourmet meals and wine whilst camping
Please note
Maximum six people (three days, two nights)
This trip may be available as a single day trek, depending on riding experience and personal level of fitness.
Price $205,000 CLP (USD $315) per person.
Overnight Trip into The High Andes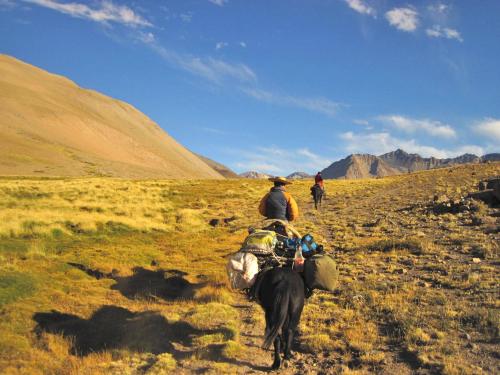 Day 1
Arrive lodge 9am: Pack the mules, mount the horses and ride up through native forest into the high Andes. Camping under the stars, dinning on locally raised lamb and drinking fine wine around the campfire.
Day 2
Breakfast followed by riding spectacular high Andean trails. Condors and other local flora and fauna are seen regularly. Return to lodge at 4pm
Included

Not included
Sleeping bag
Gratuities
Travel insurance

Price: $193,000 CLP (USD $297) / person
Grand Canyon 4 Day Adventure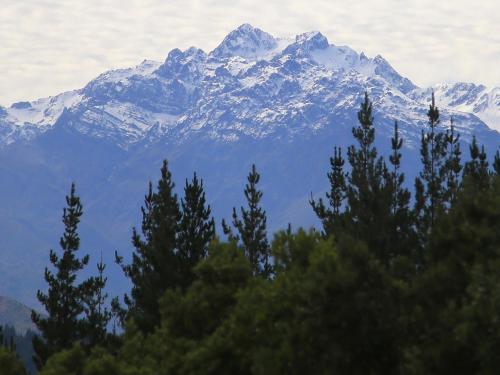 Discover the most spectacular scenery of the Chilean Andes with a multi-day trek into the private mountain properties surrounding Tumuñan Lodge.
Highlights of the trek include seeing thousand-year-old Southern Beach wood forests, streams, waterfalls. Plus a wide variety of native flora and fauna including foxes, mountain parakeets, pumas, and the Andean condor (Chile's national bird).
Day 1
Arrive at the lodge for three-course dinner with wine followed by (optional) wood-fire hot tub.
Day 2
Depart lodge at 7:30 am on horseback heading south east into the high Andes. Pass through spectacular wild scenery and native forests to arrive at our camping destination: A high altitude shepherd's shelter with spectacular sunset views over pristine mountain scenery.Set up camp and enjoy abundant wine and a barbecue supper under the southern skies.
Day 3
After breakfast, we continue on horseback towards the high ridge line which marks the boder between the Alto Maule and Alto Colchagua Andean range. Above the huge valleys, canyons and pristine forests stretching to the Pacific Ocean, we will witness the Andean condor soaring majestically.
The day includes a break for a picnic lunch and rest beside a remote mountain lake. That evening we will again enjoy camaraderie, abundant wine and food around the camp fire.
Day 4
Full day horse trek along mountain ridges and through narrow gorges back to Tumuñan Lodge for a delicious dinner and relaxing hot tub in the evening.
Included
Two nights at the lodge with dinner
Campsite BBQ with wine
All breakfasts and lunches
Expert local guides
Horses, all pack mules and equipment.
Trip can be tailor made depending on the amount of time you would like to spend in the area and your personal level of fitness.
Price $480,000 CLP (USD $738) per person
What Our Guests Say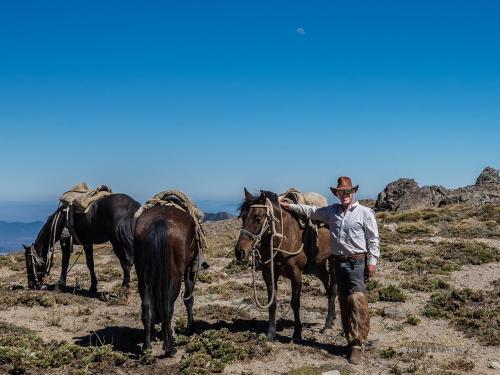 "Best horseback riding of our lives." Geoff & Reese, 2017

"Beautiful spot - horseback riding was great. Thank you!" Pam & Clay, USA, 2015

"Our camping spots were spectacular, the first in a forest next to a river, the second up in the mountains with amazing views!" Trip Advisor, 2013