Viticulture Tour & Wine Tasting - Tumuñan Lodge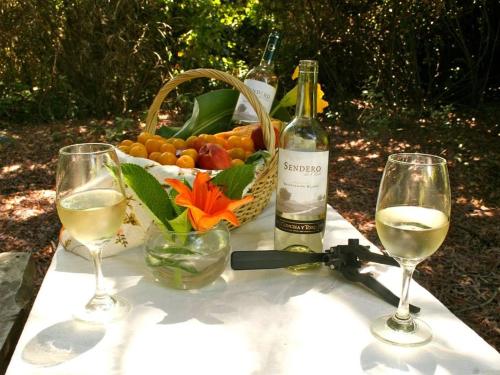 On this half day tour (11.00am-4.00pm) we will welcome you to the lodge with a tasting of a wine made from grapes grown at high altitude in the Andes.

We will then take you on a guided tour of boutique mountain vineyard at Tumuñan Lodge and the region's native woodlands.

We will provide an informative introduction to basic viticulture techniques including terroir, irrigation, pruning and the challenges of growing grapes at high altitude in the mountains. You will also see some of the gorgeius native flora and fauna of the Chilean central Andes during your tour.
Afterwards you will be invited to relax back at the lodge for a private tasting featuring esteemed local vineyards and unique wines from the area.
A delicious home cooked lunch is included where you can marvel at our view of the Andes while you sip Colchagua's best mountain wines.
Cost $37,000 CLP (USD $57) / person for groups of 2
Discounts are available for groups of 3 or more.
Not included: Transportation to and from the property or tips/gratuities.
What Our Guests Say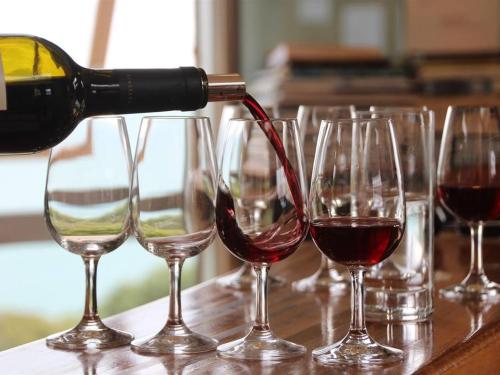 "Informative vineyard tour and tastings - this is paradise!" Suzie & Larry, USA, 2017

"Our stay, the wine and vineyard tour were truly unforgettable" Yanni & Amanda, 2016

"Excellent wines, including one of the best we drank in Chile" Trip Advisor, 2014